When I am singing to you, on earth all evil ends: as smooth as your forehead are the gulch and the bramble. ---"Serenity" a poem by Gabriela Mistral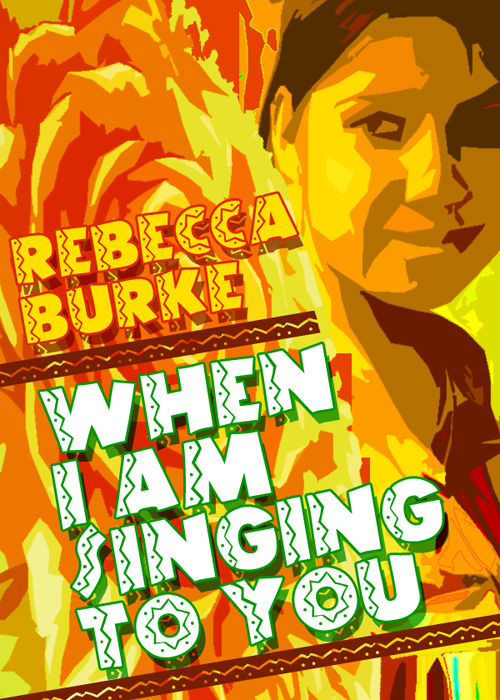 WHEN I AM SINGING TO YOU—whose title comes from a poem by the Nobel Prize-winning Chilean poet Gabriela Mistral—is a coming of age story about a poor Latina heroine. Carmen, is way too young at 13 to face all life throws at her – poverty, slave labor, abandonment, homelessness – but with courage, strength of character and loyalty, she navigates the tragedies of her life and comes out a winner.
Carmen is a great character, and the main reason why this book won the 2012 Best Young Adult E-Book Award from the International Latino Book Awards, and was named one of the "16 Essential Latino Children's Books" by ¿Qué Más?, the blog for MamásLatinas, the leading bilingual online site for Hispanic moms.
This book is well-written, heart-warming and quick to engage the Adult reader. NOTE: This novel is labeled a Young Adult novel, but I wouldn't give it to kids under 15 at least. Some of the events portrayed are harsh and may be too realistic for younger readers. Adult readers, on the other hand, will care for Carmen and want to hug her, as much as they'll want to shelter her.
BOOK SUMMARY: Set in Des Moines, Iowa, this is the story of 13-year old Carmen Delgado, the oldest of five. Her mother and her latest boyfriend (an illegal) travel from harvest to harvest looking for work. Carmen is already working the fields alongside her mother and helping with the little ones at night. One day after a terrible misunderstanding, her jealous mother kicks Carmen out of the house. Carmen seeks shelter at the YWCA, where most of the social workers are there for show, and where the other tenants are also struggling with crises and secrets of their own.
Carmen hopes that her mami will get over her anger and take her back, but that is not to be. Her mother can't afford her and doesn't want her back ever. Devastated, Carmen turns to her new friend Hazel, another YWCA refugee, but Hazel is the one who is in desperate need of help. The girls are soon way in over their heads and tragedy follows. Alone again, Carmen has no choice but to enter the foster care system. Luckily, she falls in with a good family – not perfect –but good enough and safe enough for now.
ABOUT THE AUTHOR: Rebecca Burke is Latina-ish. She's lived in Mexico and has taught ESL/EFL; plus, she worked for many years in cornfields and factories alongside Mexicans like Carmen and her family. Burke has written three other Young Adult novels, all set in Iowa where she grew up and still lives with her family. Burke teaches and works as a textbook editor and professional book reviewer. She has lived and taught in Mexico, England, Spain and the Netherlands.
FCC DISCLAIMER: I received a complimentary copy of this novel but a good review was not guaranteed.